Wrap SPDs and Plan Documents -- Lowest Price, Easy-to-Use
The simple, convenient online Wrap Document generator brought to you by the compliance experts at HR360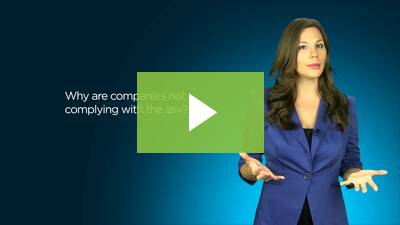 Wrap360 is the economical, easy-to-use online system that generates Wrap Summary Plan Descriptions (SPDs) and Wrap Plan Documents in a snap. Our system was specifically designed for brokers whose clients simply don't provide SPDs or maintain Plan Documents (that would be virtually all independent brokers and their clients).
Wrap360 -- The Only Affordable Compliance Solution
Affordable Compliance -- At last you can afford to help your clients close their document compliance gap. Stop worrying, Wrap360 is on the job.
Increase Your Income -- Charge a service fee for each document you prepare for your clients and turn document compliance into a whole new profit center.
Built in Partnership with a Leading ERISA Law Firm
HR360 has partnered with The Wagner Law Group, P.C., a leading ERISA law firm, to build and maintain Wrap360. You and your clients can rest assured that the Wrap SPD and Wrap Plan Document templates generated will be ERISA compliant.
Do Your Clients Have Required Plan Documentation?
The federal Employee Retirement Income Security Act (ERISA) mandates that employers/plan administrators of ERISA-covered plans provide an SPD to each participant and that plans be maintained in accordance with a written Plan Document.
Unfortunately, most employers are not in compliance with either the SPD or Plan Document requirements. Why? Many companies mistakenly assume that insurance contracts, certificates of insurance and benefits summaries fulfill the ERISA requirements for an SPD and Plan Document--but they don't include the required or recommended provisions that protect the plan, the employer and plan fiduciaries.
ERISA Compliance -- Simplified
With HR360's user-friendly, intuitive online system, you can enter data and generate custom Wrap SPDs and Plan Documents for your clients quickly and efficiently.
Plus, our system will maintain all your client data so you can easily make changes and issue a revised Wrap SPD or Wrap Plan Document, if necessary. We'll also:
Email alerts regarding changes to ERISA or IRS requirements that could impact Wrap SPD and Plan Document compliance.
Update Wrap SPD and Plan Document templates to reflect any requirements that change.
Include Summary of Material Modifications (SMM) and Summary of Benefits and Coverage (SBC) templates at no additional charge.
Wrap360 is not intended for pension/retirement benefit plans.
Wrap360: The Most Affordable Compliance Solution in the Marketplace
To view all our pricing options, please click here.
At HR360, we have always been committed to providing independent brokers and their clients with the best quality HR library, newsletters and tools at an exceptional value. We are continuing this commitment to brokers with Wrap360--high quality, attorney-developed wrap document templates that are easy to customize and economical to produce. It's the solution every broker has been waiting for to help keep their clients ERISA compliant.
Click here or call today to initiate your special preview of our dynamic wrap document generator.